Want to Expand Your Family? Preconception Counseling Can Help Pave the Way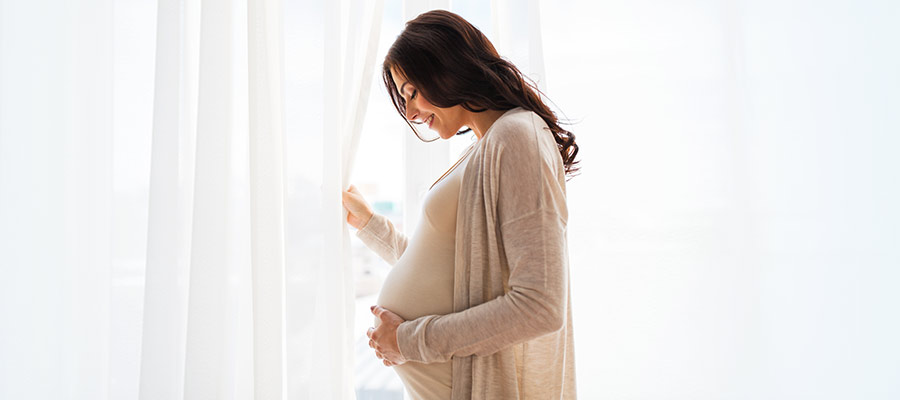 Adding to your family is an exciting prospect, but don't go in without preparation. Reduce the uncertainty of pregnancy with preconception counseling.
At Abundant Life Healthcare in Lawrenceville, Georgia boasts an expert team led by Marc Jean-Gilles, MD who can help you prepare for all aspects of pregnancy. We evaluate fertility, hone your healthy habits, and review any potential complications that are unique to your circumstances.
Make an appointment at least three months before you start trying. Read on to learn why this may be the best step you take in your pregnancy journey.
A thorough review
At a preconception counseling appointment, Dr. Jean-Gilles reviews your health history and current health situation to determine if there's anything that could affect you or baby during pregnancy. Your family history (for both you and your partner) is relevant. Genetic conditions can be passed down to your child.
If your history suggests a possible concern, we can do additional screenings in advance of conception or perform extra tests during your pregnancy to watch the baby's development. This proactive treatment minimizes or eliminates possible complications.
Your own general medical history is also of interest. If you have a pre-existing medical condition, such as diabetes or hypertension, your fertility may be affected. You may need extra support during pregnancy to ensure you're able to carry to term.
We also review any past pregnancies, medications, and surgeries to determine if they might inform your future pregnancy. You'll be informed how these might affect your pregnancy experience. If you've had sexually transmitted infections or vaginal infections, it's possible they could affect your ability to conceive. Abnormal Pap smears, irregular uterine bleeding, or a history of endometriosis, uterine fibroids, or ovarian cysts may also affect your ability to conceive.
When we have a thorough understanding of your family and health history, we are best able to help you conceive successfully and carry your baby for a happy, healthy nine months.
Support for healthy living
Preconception counseling also helps you get into prime health, so your fertility is on point and you have the best chance of a complication-free pregnancy, delivery, and recovery. We'll make dietary and exercise recommendations. If you're underweight or overweight, we may offer support in helping you achieve a healthy size, so your fertility is improved and the risk of complications during pregnancy are reduced.
We're able to help you give up smoking, habitual drinking, or illicit drug use. We'll make you aware of environmental hazards, such as certain chemicals, pollutants, and risk behaviors.
You'll be prescribed a quality prenatal vitamin that supplies you with the nutrients necessary for a healthy pregnancy. These include iron, vitamin A, folic acid, vitamin D, the B-complex of vitamins, and calcium.
We'll ensure your vaccinations are up-to-date. Any woman trying to conceive during flu season benefits from a flu shot, too. This helps you stay healthy and avoid fevers and dehydration, which can complicate your pregnancy.
Expand your family with confidence. Make an appointment for preconception counseling at Abundant Life Healthcare. We offer the best support for your specific women's health needs before conception, during pregnancy, and through labor and delivery. We're also here to help you in the postnatal period. Call the office, or request an appointment online to schedule your preconception appointment or to schedule a consultation for any of your OB/GYN care needs.